Исполнителей:
2650
| Альбомов:
79278
| Видео:
994
---
Главная
»
Музыка
Rony Verbiest - Nature Boy (2007)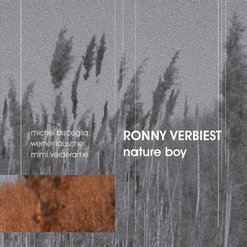 Исполнитель:

Rony Verbiest

Название альбома:

Nature Boy

Год выпуска:

2007

Формат файлов:

MP3@320K/s

Размер архива:

154,6 MB

Скачать с:

turbobit/gigapeta/rapidgator/katfile

1 Laura 6:37
2 You And The Night And The Music 6:22
3 The Nearness Of You 7:43
4 Out Of Nowhere 6:19
5 Stardust 8:36
6 I Heard A Rapsody 6:16
7 Nature Boy 4:55
8 Triste 6:25
9 Tenderly 7:25
10 Spring Is Here 5:11

Prova Records presents one of the most prolific and multitalented jazz-musicians from Belgium. Saxophonist, accordionist and composer Rony Verbiest worked with the greatest Belgian artists.
Nevertheless he is often mentioned together with Richard Galliano and Marcel Azzola for his virtuosity on the accordion he was until now rarely heard on his first love; the baritone sax. Within this new recording Rony Verbiest presents us with a warm and full tone on the saxophone. His Quartet is made up of distinguished musicians: Werner Lauscher on upright bass, Mimi Verderame on drums and Michel Bisceglia on piano.
Although Rony has virtually been in and out of recording studios & on and off stages more than any of us have entered the comfort of our own homes, it's now that he presents us for the first time with a unique opportunity to enjoy his sensitive chops on the bari.

CD NATURE BOY was presented on the 12th November 2007 in Brussels (Belgium). This albums title implies the revisiting of carefully handpicked standards. The arrangements are to the point, eloquent and gentle. They are homogeneous and without a doubt strongly rooted in the core spirit of traditional jazz. The selection of standards brings about a peaceful listening experience and on the other hand underlines a strong and firm musical skill. This production is the result of mature and well-balanced interplay and sensitive dialog.

Rony Verbiest: bariton sax
Michel Bisceglia: piano
Werner Lauscher: bass
Mimi Verderame: drums

Prova Records – PR0704-cd2

Recorded january 29th, 2007

turbobit скачать
gigapeta скачать
rapidgator скачать
katfile скачать


Профиль
(24.06.21 - 10:31) - Asmadey:

Спасибо огромнеййшее, dear 007! Всего Вам самого джазового!

Профиль
(9.07.21 - 21:44) - 007:

Asmadey, пожалуйста!