Исполнителей:
2650
| Альбомов:
64180
| Видео:
970
---
Главная
»
Музыка
Xiomara Laugart - Xiomara (2006)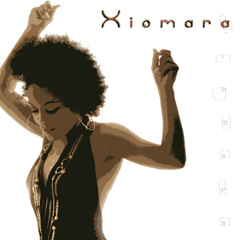 Исполнитель:

Xiomara Laugart

Название альбома:

Xiomara

Год выпуска:

2006

Формат файлов:

mp3, 320 kb

Размер архива:

104 mb

Скачать с:

dfiles

01. La Llave
02. Por Ti
03. Tengo
04. De Mis Recuerdos
05. Soledad
06. Plazos Tracioneros
07. Siempre Que Te Vas
08. Moliendo Cafe
09. La Habana Joven
10. No Creo

Xiomara Laugart - Vocals
Cucu Diamantes - Vocals
Pedro Martinez - Vocals
Guitar: Andres Levin
Bass: Andy González, Sebastian Steinberg
Drums: Skoota Warner

Cuban singer Xiomara Laugart, known in her native country simply as "La Negra," has already made a name for herself in the Latin jazz community as a singer in the Yerba Buena ensemble. On her eponymous solo debut, she combines elements of traditional Cuban folk music, jazz, and funk to create a musical mixture that dances around the edges of jazz but never commits to it fully, setting up a delightful musical tension that she nicely offsets with the warm, relaxed quality of her singing. Opening with the relatively poppy "La Llave," Xiomara then explores loungier sounds on "Por Ti" before lapsing into a slow and smoldering groove on "Tengo." "De Mis Recuerdos" blends a sweet melody and gently percolating rhythm to gorgeous effect, while "Moliendo Café" offers one of the strangest and most beguiling arrangements on the disc: rock guitars open the track playing a Kurt Weill-flavored cabaret lick, then the drums come in heavy; the guitars return later to shred in a decidedly metallic manner. The album's final two tracks consist only of Xiomara's voice, acoustic guitar, and the sound of snapping fingers. It's a surprisingly quiet but highly effective finish to a wonderful album. -- Rick Anderson

Label: Chesky Records

скачать


Профиль
(5.10.18 - 17:37) - maxa41:

Спасибо. Очень интересная вокалистка.