Исполнителей:
2650
| Альбомов:
70128
| Видео:
976
---
Главная
»
Музыка
Warren Byrd - Truth Raised Twice (2000)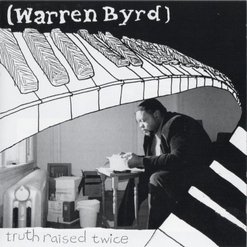 Исполнитель:

Warren Byrd

Название альбома:

Truth Raised Twice

Год выпуска:

2000

Формат файлов:

MP3@320K/s

Размер архива:

156,7 MB

Скачать с:

turbobit/gigapeta/rapidgator

01. Little Melonae
02. Evidence
03. To a Pair of Morbid Pools
04. Where is Spring?
05. Clear Sky
06. October Ballade
07. Armageddon
08. Wistful Street
09. You've Changed
10. Alternatives
11. What is This Thing Called "Love"?
12. Smilin' in the Dark
13. Misterioso

A hundred percent American jazz CD that will be launched in the Netherlands in 2020, that does not happen often. And also for the world market. Incidentally, the album was already played twenty years ago by a group of like-minded musicians led by pianist and composer Warren Byrd, born in Hartford USA. The CD was titled "Truth Raised Twice" and the producer was Warren Byrd's own record label Byrdspeak Productions. The festive release took place at Connecticut's leading jazz temple, The 880 Club in Hartford.

A year later, in 2001, Warren met the Dutch trumpet player and jazz diva Saskia Laroo with whom he would tour the world in small and larger ensembles. It would be busy years in which both, also as a duo, gained worldwide fame. Due to the international success of Saskia and Warren, the marketing of Warren Byrd's piece de resistance "Truth Raised Twice" gradually faded into the background. He himself describes his CD debut from twenty years ago as an "underground self release". But the good news was that their musical relationship became a love band and they eventually became a married couple, living alternately in Amsterdam and the US.

The album 'Truth Raised Twice' can best be described as a 'post bebop' CD, on which besides many of Warren's own compositions also well-known jazz standards are recorded, such as Cole Porter's' What is this thing called love 'and' You ve Changed by Bill Carey / Carl Fischer. Also "October Ballade" by Chick Corea is on it. The album leaves no doubt that Warren Byrd has great idols like Charlie Parker, Thelonious Monk, Oscar Peterson and Duke Ellington.

It is therefore no surprise that the CD swings with tight rhythms from start to finish. The listener will struggle to keep his feet still. Warren never thought the part of the title ("Twice") could refer to a second release in the Netherlands twenty years later. And that certainly does not happen "underground", but with a grand release. On the label Byrdspeak Productions, but under license from Saskia's own record label Laroo Records.

Warren Byrd, Piano (all tracks)
Kris Allen, Alto Sax (#11, 12)
Johnathan Ball, Tenor (#2) and Soprano Saxes (#5)
Steven Porter, Bass (Except #10)
Tom Pietrychia, Bass; Michael Scott, Drums (#1, 2, 5, 7, 9)
Tido Holtkamp, Drums (#3, 4, 6, 8, 11, 12, 13)
Tony Leone, Drums (#10)

turbobit скачать
gigapeta скачать
rapidgator скачать


Профиль
(28.05.20 - 12:54) - 007:

pula2012, пожалуйста!