Исполнителей:
2650
| Альбомов:
62008
| Видео:
970
---
Главная
»
Музыка
Tomasz Dabrowski – Tom Trio (2012)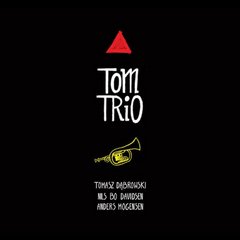 Исполнитель:

Tomasz Dabrowski

Название альбома:

Tom Trio

Год выпуска:

2012

Формат файлов:

mp3|320 kbps

Размер архива:

112,09 mb

Скачать с:

depositfiles

Tom Trio is the first session that Polish trumpeter Tomasz Dąbrowski has worked on as a leader. Veteran of many of numerous recordings as a sideman, the 28 year-old, who has been working in Denmark for the last four years has teamed up with Nils Bo Davidsen and Anders Hogensen for an album of tunes from in a not-so-common trumpet trio set up.

The piano-less jazz ensemble tends to create a lot of space and freedom, whether it's a sax trio or a trumpet trio, and the music on Tom Trio is no exception. The emphasis is very much on improvisation and free jazz, but at the same time, Dąbrowski has an ear for a melody, making for a powerful set of tunes.

The eleven tracks featured on the album are all composed by Dąbrowski including the infectious Wave, which starts out with some cacophonous drums and heavy bass, before the main trumpet melody kicks in. A hard-hitting number it rolls over everything in its wake, leaving a lasting impression on the listener.

After Jam starts out with the main riff played in a low ponderous fashion, gradually building up momentum before melting into a middle passage of solos and general improv, with the main melody returning for the final minute or so in aggressive climax.

Cph Talk is a loosely-structured number, with the bass underpinning the whole things allowing trumpet and drums to explore unexpected territory. It's far from being the most accesible track on the album, but its originality is, however, highly seductive.

By contrast the track that follows, the short but sweet European 46, is perhaps the most conventional tune on offer, though equally as good as everything else here. From there it's into This Way Up, which starts out with an extended bass solo, and when the tune really kicks in, it's somewhat reminiscent of some of the freer work from Japanese trumpeter Shinpei Ruike.

Refreshhingly original from start to finish, reflecting the very best of northern European improvisational jazz, Tom Trio is a stunning debut and highly recommended.

Tracklist:

1.7 Days To Go (4:47)
2.I'll Repeat Only Once (5:44)
3.Cold Hands (3:13)
4.Wave (4:40)
5.Buzz Wow (6:03)
6.Triangle (3:22)
7.After Jam (4:57)
8.Cph Talk (4:16)
9.European 46 (2:08)
10.This Way Up (6:49)
11.Unison (2:49)

скачать


Профиль
(13.03.18 - 18:07) - crossmen:

Добрый вечер, Swing!Если не затруднит восстановите ссылку.