Исполнителей:
2652
| Альбомов:
90299
| Видео:
1032
---
Главная
»
Музыка
Tom Cohen - My Take (2021)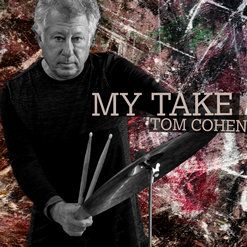 Исполнитель:

Tom Cohen

Название альбома:

My Take

Год выпуска:

2021

Формат файлов:

MP3@320K/s

Размер архива:

94,8 MB

Скачать с:

turbobit/gigapeta/rapidgator/katfile

1 MINORITY
Composed by Gigi Gryce
Joey DeFrancesco /hammond B-3
Tim Warfield /tenor sax

2 ALONG CAME BETTY
Composed by Benny Golson
Steve Giordano /guitar
Dave Posmonteir /hammond B-3

3 THE ETERNAL TRIANGLE
Composed by Sonny Stitt
Joey DeFrancesco /hammond B-3
Ralph Bowen /tenor sax

4 LOST
Composed by Wayne Shorter
Joey DeFrancesco /hammond B-3
Ralph Bowen /tenor sax

5 WITHOUT A SONG
Composed by Vincent Youmans
Joey DeFrancesco /hammond B-3
Tim Warfield /tenor sax

Tom Cohen is always good for a richly descriptive album title. From the same guy who named his first leader album Diggin' In – Digging Out and filled it with deeply grooving and adventurously rhythmic versions of Monk and Bird song comes 2021's My Take, which, in my mind, either points to the manner in which he's covering the waterfront of tracks penned by Benny Golson, Sonny Stitt, Gigi Gryce, and Wayne Shorter or refers to something slightly more nefarious: a cut of the action, Cohen's piece of the pie. Either way, it works. For on My Take, the inventive Philadelphia-based drummer reappropriates his hometown's organ-jazz trio tradition and takes it to another level—with considerable help from B-3 totems Joey DeFrancesco and Dave Posmontier, and saxophone titans Ralph Bowen and Tim Warfield.

Cohen's youthful studies with Tony Williams shine through in every pump and paradiddle right from the start of My Take: the vibrant heavy swing of Gryce's "Minority." His rough-edged playing pushes DeFrancesco and Warfield to light up and flame; anyone familiar with Deep Purple's "Hush" will appreciate the power-trio vibe both here and on Vincent Youmans' hyper-R&B-ish "Without a Song." Wayne Shorter's "Lost" doesn't have the same punk projection as DeFrancesco's other cuts on the album but manages a level of passionate theatricality (Bowen is a big dramatic aid here) that's heightened by Cohen's tricky rhythmic interplay. If this wasn't recorded in one fast take, I would be surprised, as "Lost" feels intuitive. Posmonteir and guitarist Steve Giordano join Cohen on "Along Came Betty," written by Golson for Art Blakey in 1954. Originally prime postbop, in this trio's mitts it toys with finicky funk.

Cohen and his crews don't record often. Here's hoping My Take is the start of many takes.

Versa Records

turbobit скачать
gigapeta скачать
rapidgator скачать
katfile скачать


Профиль
(2.12.22 - 19:16) - 007:

pula2012, пожалуйста!