Исполнителей:
2650
| Альбомов:
73913
| Видео:
977
---
Главная
»
Музыка
Steve Cardenas - Blue Has A Range (2020)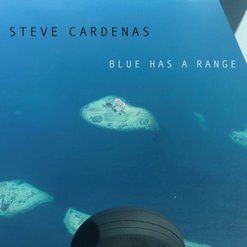 Исполнитель:

Steve Cardenas

Название альбома:

Blue Has A Range

Год выпуска:

2020

Формат файлов:

MP3@320K/s

Размер архива:

117 MB

Скачать с:

turbobit/gigapeta/rapidgator/katfile

01. Lost and Found (6:27)
02. Blue Language (7:04)
03. Language of Love (6:28)
04. Highline (5:40)
05. Fern's Guitar (3:34)
06. Reflector (4:39)
07. Siquijor (7:55)
08. Signpost Up Ahead (2:51)
09. Blue Has A Range (4:50)

There is a rooted and natural expressiveness in the music of guitarist Steve Cardenas. He has developed a spacious yet personal style that reflects his influences but has also broadened them into a palette of many hues. Cardenas's new recording, Blue Has A Range, presents a new view of his breadth as a player, composer and collaborator, remaining attached to the essence of jazz, while alluding to blues in all its tones.

Cardenas's ability has provided him opportunities to play in situations of many varieties. Beginning in his hometown of Kansas City and settling in New York City, Cardenas's path has been full of remarkable associations. Notably as a longstanding member of groups led by legendary jazz artists such as bassists Charlie Haden, Steve Swallow and John Patitucci, as well as drummers Paul Motian, Joey Baron and Adam Nussbaum.

Eight years ago, Cardenas joined pianist Jon Cowherd's Mercy Project, a quartet featuring Cowherd's original music informed by folk and gospel styles among other elements. The individual aesthetic approaches of Cowherd and Cardenas paired well and the musical simpatico of the two bonded further when they played a series of duo engagements in Switzerland several years later.

In December of 2018, Cardenas felt it was time to record a new project and he knew that he wanted to feature the piano of Jon Cowherd, an idea that had been simmering for a few years. This was a shift in direction for Cardenas who as a leader had mainly recorded trio albums with bass and drums, and the occasional appearance of a horn.

There are many fantastic examples of guitar and piano based ensembles on record, some legendary, such as: Jim Hall and Bill Evans, Pat Metheny and Lyle Mays, and John Abercrombie's early and later quartets that featured Richie Beirach and Marc Copland, respectively. Cardenas always loved this combination as it would allow a guitarist to assume the role of a horn player while affording the opportunity to accompany soloists as well.

It was only natural that Cardenas would pick friend and longtime collaborator, Ben Allison, to play bass, co-produce and mix the recording. He's been in the various incarnations of Allison's bands since 2005. When Cardenas was confirming Cowherd's availability in July 2019 to record at The Bunker Studio, Cowherd informed Cardenas that he would just be concluding a run at the Blue Note in New York with drummer Brian Blade's Life Cycles band. Cardenas had played a lot with Blade in Cowherd's Mercy Project and John Patitucci's Electric Guitar Quartet; add to that Blade and Cowherd's extensive history together in Blade's Fellowship. Blade was free after the Blue Note run, and so the band was set. Soon after, with these musicians in mind, new compositions began to flow from Cardenas.

The remarkable assemblage of all of these amazing player/composers should be noted. Cardenas has always felt that his compositional voice was akin to an instrumentalist conveying his message more like a singer/songwriter. Blade, Cowherd and Allison have much the same musical personalities, thus the music that Cardenas wrote for the ensemble seemed to play itself.

The recording begins with the first piece that emerged when recording plans were made, namely "Lost and Found," which borrows part of a motif from Wayne Shorter's "Lost" before heading on its own magnetic, melancholy way. The loose knit "Blue Language" comes from a New Orleans direction that Cardenas had written a couple of years back, and blossomed under the touch of these inspired musicians. The bittersweet "Language of Love" is the only older piece that was originally recorded for Ben Allison's Little Things Run The World. Cardenas had it in mind to re-record another version of this tune eventually and it felt like the right time with this sensitive ensemble.

The Coltrane inspired "Highline" takes its shape through instinctive chord changes that show a passing similarity to the saxophonist's classic "Giant Steps." The beautiful, acoustic guitar ballad, "Fern's Guitar," was originally conceived at a soundcheck for a radio broadcast. The piece is played on a vintage Martin that is the family guitar of Cardenas's partner, Monica, and is a loving tribute to her mother Fern who originally owned the guitar. The bright "Reflector" was written shortly before the recording session when Cardenas was experimenting with an ostinato and added a mirrored melody.

The gorgeous "Siquijor" is named for a remote island in the Philippines where Cardenas's trio, with Ben Allison, had been invited to play. The tune echoes the mystical quality of the beautiful, isolated place believed to be, in Philippine folklore, a source of magic and healing. The freely played "Signpost Up Ahead" magnifies the ensemble's synchronicity. An improvised piece with only a short written figure at the beginning and end, though sounding at times as if it was composed, it reveals the telepathy of the band. The title references a line from Rod Serling's opening narration of The Twilight Zone. The recording concludes with the humble yet anthemic title track, beginning with an opening statement by Cowherd, the melody lightly played underneath, then leading into Cardenas's solo and melody at the end.

The title of Steve Cardenas's new recording, Blue Has A Range, originated from an observation made by the aforementioned Monica about the color blue's vast spectrum. The idea also resonates with the varied aspects of blues in music. Cardenas has put together a wide-ranging program of music, played by outstanding musicians, all fitting the music's ample color story.
credits

Steve Cardenas - guitar
Jon Cowherd - piano
Ben Allison - bass
Brian Blade - drums

turbobit скачать
gigapeta скачать
rapidgator скачать
katfile скачать



Профиль
(15.08.20 - 08:56) - 007:

pula2012, пожалуйста!