Исполнителей:
2650
| Альбомов:
73293
| Видео:
977
---
Главная
»
Музыка
Markus Rutz - Blueprints - Figure One: Frameworks (2018)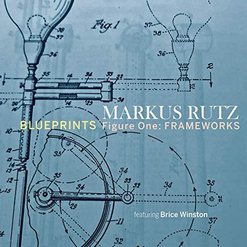 Исполнитель:

Markus Rutz

Название альбома:

Blueprints - Figure One: Frameworks

Год выпуска:

2019

Формат файлов:

MP3@320K/s

Размер архива:

139,4 MB

Скачать с:

turbobit/gigapeta/rapidgator/katfile

" ...a tuneful, rhythmically sly twist on mainstream jazz...Rutz has a big, dark tone and a fluid ease to his phrasing that makes him seem relaxed even when unleashing a volley of 16th notes...
DOWNBEAT Magazine

Spurred by the feelings of thankfulness and appreciation for mentors and the people who surround him, Chicago trumpeter and composer Markus Rutz compiled a two-volume collection of original music and arrangements filled with intrigue, beauty and excitement. With tributes to his mother, "The Compass," bassist Richard Davis, "The Musicianer," or pianist Ellis Marsalis, "Syndrome," Rutz navigates diverse ensemble and stylistic directions with an array of superb musical partners, including saxophonist Brice Winston, NY bassist Marcos Varela & drummer Xavier Breaker, guitarist Matt Gold and pianist Adrian Ruiz, among others. The title, "Blueprints - Figure 1: Frameworks," provides the metaphor while the music reveals the heart of an artist venerating his influences.

1 The Compass 7:43
2 The Musicianer 6:37
3 Gusto, as in Mucho 5:12
4 Very Marie 7:14
5 Limbo 6:38
6 September in the Rain 5:14
7 Syndrome 8:01
8 Shipmates 4:57
9 Segment 6:01

All compositions by Markus Rutz (Chimusicco/ASCAP),
except: (5) by Wayne Shorter, (6) by Harry Warren
(7) by Ellis Marsalis, (9) by Charlie Parker,
Syndrome arranged by Brice Winston

Markus Rutz - trumpet
Brice Winston - saxophones
Adrian Ruiz - piano
Matt Gold - guitar
Marcos Varela - bass
Xavier Breaker - drums (1,5,7)
Marcus Evans - drums (6,9)
Heitor Garcia - congas

Recorded by Vijay Tellis-Nayak & Tyler Rice at Transient Sound, Ravenswood, Chicago, IL July 10, 30-31 & December 10-11, 2018

turbobit скачать
gigapeta скачать
rapidgator скачать
katfile скачать


Профиль
(29.09.20 - 21:15) - 007:

pula2012, пожалуйста!