Исполнителей:
2650
| Альбомов:
64834
| Видео:
970
---
Главная
»
Музыка
Lena Seikaly - Looking Back (2013) re-up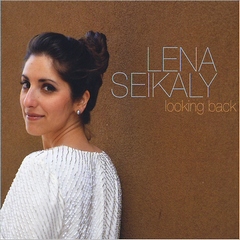 Исполнитель:

Lena Seikaly

Название альбома:

Looking Back

Год выпуска:

2013

Формат файлов:

mp3,320 kbps

Размер архива:

125,2 mb

Скачать с:

rapidgator.net

01. I'm Nobody's Baby (4:02)
02. Fascinating Rhythm (4:28)
03. Foolin' Myself (4:45)
04. Please Don't Talk About Me When I'm Gone (3:16)
05. Baby, What Else Can I Do? (5:07)
06. I'm Coming, Virginia (4:13)
07. I Cover The Waterfront (5:59)
08. Love You Madly (5:47)
09. Guilty (5:41)
10. Supper Time (5:02)
11. After You've Gone (4:19)

Renowned performer Harry Connick, Jr. recently admonished young singers to think about what the lyrics mean, and not to overdo. Lena Seikaly needs no such advice. She is blessed with a beautiful natural instrument; excellent vocal training at the University of Maryland; taste and sensitivity; superb control of pitch and vibrato; and a gift for inventing delightfully improvised lines that remind one of Ella Fitzgerald's brilliant scat singing at its best.

As a valentine to a golden age of American songwriting and singing, Lena has chosen nearly a dozen of her favorite vintage songs, with an emphasis on material recorded by Ethel Waters, Billie Holiday, or Ella Fitzgerald, but not often performed today. Encompassing a range of tempos and emotions, the songs were composed between 1918 and 1939, plus one outlier from 1950. To accompany her, she assembled a quartet of top musicians, including pianist Chris Grasso, himself an improviser of singable melody lines.

To single out several gems: Irving Berlin wrote Suppertime for Ethel Waters to sing in the 1933 revue As Thousands Cheer. Stretching across gender and color lines, Berlin's lyrics give voice to an African American wife and mother who has just lost her husband to a lynching. Accompanied only by Chris Grasso's pensive piano, Lena sings the melody virtually straight, delivering the understated ¬lyric with controlled yet palpable emotion and poignancy, holding the last note a full ten aching seconds. Duke Ellington's Love You Madly surprises as a delightful duet with bassist Zack Pride. Another highlight, After You've Gone, closes the album with infectious scat singing and a big exclamation point, a fitting finale for this bouquet to a bygone era.

-- John Edward Hasse
John Edward Hasse is Curator of American Music at the Smithsonian's National Museum of American History, and founder of Jazz Appreciation Month. His books include Beyond Category: The Life and Genius of Duke Ellington and Discover Jazz.

скачать


Профиль
(15.01.19 - 18:19) - knyaz:

BarensTone, всегда пожалуйста!