Исполнителей:
2650
| Альбомов:
62567
| Видео:
970
---
Главная
»
Музыка
John Tropea - Standard Influence (2003) re-up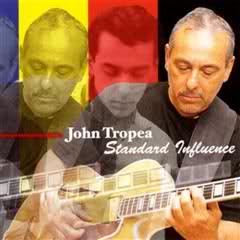 Исполнитель:

John Tropea

Название альбома:

Standard Influence

Год выпуска:

2004

Формат файлов:

mp3/320 kbps

Размер архива:

143,47mb

Скачать с:

dfiles.ru

John Tropea is one of the most admired and highly regarded guitar players of his generation. His playing shows a vast knowledge and respect for the tradition of the instrument as well as an original style that continues to define how the guitar best serves a wide variety of musical styles. He is a musician's musician who attracts the finest players for his own projects.

Tropea has written for and played with major recording artists from around the world. In his long career, his contributions to other artist's successes have been numerous, including his solo work with Deodato, (2001 theme), projects with Laura Nyro, Harry Chapin (Cat's in the Cradle), Paul Simon (Fifty Ways), Alice Cooper (Goes to Hell), Eric Clapton (Journey Man), Dr. John, and many others. He is also a composer, arranger, and producer whose vital work is ably demonstrated by his personal projects. Tropea has a deserved worldwide reputation as an artist of quality among both audiences and other musicians.

"At this time in my life now, it is my passion to continue to play with this format." Tropea's band plays live regularly these days and has produced two CDs, "Standard Influence," and "Standard Influence II/Rock Candy," both "must haves" in any CD collection. Made up of world-class players, this is no pick up band; this is a REAL band that plays with the refined sense of ensemble one finds in the finest string quartet or chamber music group. Made up of: Ronnie Cuber, baritone sax, Clint de Ganon, drums, or Steve Gadd, drums, Anthony Jackson, electric bass, Dave Mann, tenor sax, Lou Marini, tenor sax, and Chris Palmaro, Hammond B3; everyone in this band is a virtuoso, yet no one ever over-plays.

01. Sandu
02. How Sensitive
03. It Don't Mean A Thing
04. Full House
05. Sir Richard
06. Sack o' Woe
07. If You Don't Know Me By Now
08. I Can't Get Started
09. The Thumb
10. What Are You Doing The Rest Of Your Life
11. No Trix, No Clix, No Fix

Recorded at Clinton Recording, NYC. Engineered & by Jay Messina.

STP Records (885767248557)

Tropea (Guitar), Steve Gadd (Drums), Anthony Jackson (Bass), Nicki Parrot (Upright Bass), Lou Marini (Sax) & Chris Palmaro (Hammond B3).

скачать


Профиль
(17.07.18 - 16:38) - bitnik:

Спасибо!