Исполнителей:
2650
| Альбомов:
73891
| Видео:
977
---
Главная
»
Музыка
Joel Ross - Who Are You? (2020)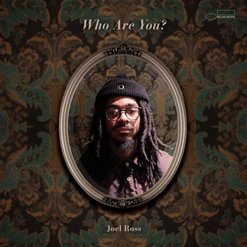 Исполнитель:

Joel Ross

Название альбома:

Who Are You?

Год выпуска:

2020

Формат файлов:

MP3@320K/s

Размер архива:

166,6 MB

Скачать с:

turbobit/gigapeta/rapidgator/katfile

1. Dream (3:32)
2. Calling (1:01)
3. Home (9:08)
4. More? (4:14)
5. After The Rain (5:20)
6. Vartha (10:35)
7. Marsheland (3:43)
8. Waiting On a Solemn Reminiscence (4:08)
9. King's Loop (1:02)
10. The Nurturer (3:18)
11. Gato's Gift (6:08)
12. When My Head Is Cold (6:44)
13. Harmonee (1:56)
14. Such Is Life (4:14)
15. 3-1-2 (5:02)

In 2019, vibraphonist & composer Joel Ross issued his Blue Note debut KingMaker to peer acknowledgment and wide critical acclaim. An introduction to his longstanding outfit Good Vibes, the album received nods from The New York Times' Best Jazz of 2019, NPR Music's Jazz Critics Poll and Rolling Stone's 2019 Jazz Listener's Guide. Now, expanding the breadth of his expression with his second release Who Are You?, the young artist has actualized his sound.

"This record is a culmination of our maturing – as people, as a band, within the music – it's about figuring out who we are," says Ross. Who Are You? features familiar Good Vibes associates Jeremy Corren on piano, Immanuel Wilkins on alto saxophone and Jeremy Dutton on drums, and introduces their newest collaborator, Kanoa Mendenhall on bass. Harpist Brandee Younger is also featured on five of the album's tracks.

Inspired by communication through storytelling – a method he absorbed, in part, working with such creative forces as Ambrose Akinmusire, Marquis Hill and Makaya McCraven – and with input from producer Walter Smith III, Ross assembled the album's narrative in halves. Tracks 1-7 provide setting, as well as character introductions; tracks 8-15, plot twists. Each artist advances the spirit of risk-taking, while maintaining Ross' vision for story structure.

Joel Ross: Vibraphone
Immanuel Wilkins: Alto Saxophone
Jeremy Corren: Piano
Kanoa Mendenhall: Bass
Jeremy Dutton: Drums

turbobit скачать
gigapeta скачать
rapidgator скачать
katfile скачать


Профиль
(24.10.20 - 11:20) - 007:

pula2012, пожалуйста!