Исполнителей:
2651
| Альбомов:
87301
| Видео:
1024
---
Главная
»
Музыка
Joel Frahm - The Bright Side (2021)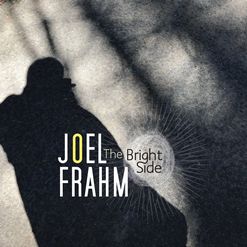 Исполнитель:

Joel Frahm

Название альбома:

The Bright Side

Год выпуска:

2021

Формат файлов:

MP3@320K/s

Размер архива:

146,7 MB

Скачать с:

turbobit/gigapeta/rapidgator/katfile

1 Big Poppa Joe 4:22
2 Thinking Of Benny 7:35
3 Boo Dip Dip 6:17
4 Silk Road 7:33
5 Omer's World 4:55
6 Qu'est-ce Que C'est 6:48
7 X Friends 5:18
8 Beeline 4:27
9 The Beautiful Mystery 5:15
10 The Bright Side 8:58

Chordless trio recordings featuring saxophone, bass and drums, no piano or guitar in the building, always draw comparisons to 1957 when a pair of the groundbreakers of the genre were recorded by saxophonist Sonny Rollins with A Night At The Village Vanguard (Blue Note Records, 1958) and Way Out West (Contemporary, 1957). Saxophonist Joel Frahm obviously looked back to that time, having transcribed and memorized Rollins' solo on "Softly As In A Morning Sunrise" (from the Village Vanguard album) as as an exercise when he attended the Summer Session Jazz Workshop at Eastman School of Music. This went down in 1987, when Frahm was a teenager.

Fast forward to 2021, with Frahm, bassist Daniel Loomis and drummer Ernesto Cervini spinning off of Cevini's post-bop Turboprop sextet constellation to craft their own trio sound with seven Frahm originals, along with two from the pen of bassist Loomis and one from drummer Cervini.

The sound of the chordless trio approach can be described as "stark." It certainly was on Rollin's previously mentioned Live At The Village Vanguard outing. That one is ragged and raw, as if the band members had never even met, much less played together. Frahm's The Bright Side couldn't be more different, taking a "well oiled machine" group dynamic (they sound as if they've lived together for ten years) and presenting a polished affair, beginning with the leader's "Blow Poppa Joe," inspired by saxophonist Joe Henderson—no stranger himself to the trio mode—in the presentation of a rollicking, high energy good time, before moving on to the cool swagger of "Thinking Of Benny," a nod to another master, this time sax man/composer Benny Golson.

"Silk Road," contributed by Loomis, takes the group sound into a stealth mode, with an exotically introspective approach, a nuanced arrangement that benefits from the album's excellent sound quality, with Loomis and Frahm's contributions patiently laid out—the saxophonist on a sweet sounding soprano horn here—framed by Cervini's understated Middle Eastern (or is it Far Eastern?) groove.

Cervini's "The Beautiful Mystery" sounds like a deep reverie on the meaning of life (or something like it), and the disc's closer, Frahm's "The Bright Side," plays out as a good time toe-tapper, a get up and shake a leg and move those hips tune—not in a wild way, but in an "I'm the coolest guy in the room, and watch me mambo" mode. . ~ DAN MCCLENAGHAN

Joel Frahm - tenor saxophone, soprano saxophone
Daniel Loomis - bass
Ernesto Cervini - drums

Anzic Records – ANZ-0068 (US)

Recorded At Big Orange Sheep

turbobit скачать
gigapeta скачать
rapidgator скачать
katfile скачать


Профиль
(26.10.21 - 18:45) - 007:

BarensTone, пожалуйста!

Профиль
(27.10.21 - 10:08) - 007:

pula2012, пожалуйста!