Исполнителей:
2650
| Альбомов:
72530
| Видео:
977
---
Главная
»
Музыка
Joe Haider Sextet - As Time Goes By (2020)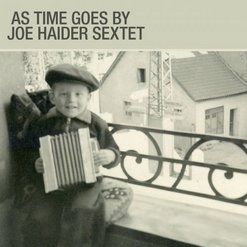 Исполнитель:

Joe Haider Sextet

Название альбома:

As Time Goes By

Год выпуска:

2020

Формат файлов:

MP3@320K/s

Размер архива:

152,1 MB

Скачать с:

turbobit/gigapeta/rapidgator/katfile

1. Magic Box (7:07)
2. Only for You (8:11)
3. As Time Goes By (8:28)
4. Hot Summer in Vienna (7:25)
5. A Blow for Joe (5:38)
6. Benoit (10:21)
7. But so Far (9:56)
8. District West (7:22)

Joe Haider: "For over sixty years I have been on the road as a jazz pianist / composer / arranger / educator, and as yet there is no end in sight. I am already 84 now, but still fresh and lively. But it sounds like the final stage, or overtime with a penalty shootout afterwards, to use football jargon. Nevertheless, I have to see how I can continue. In my long career I have been able to get to know many fellow musicians and to take part in many concerts as a pianist and bandleader. I am infinitely grateful for that.

This sextet is my latest project, which I planned for my so-called final phase in music: it is a three-generation band. Firstly, the octogenarians, Heinz von Hermann and Joe Haider, then Johannes Herrlich and Bert Joris, who are in their late fifties / early sixties respectively, and finally the two youngsters Raffaele Bossard and Dominic Egli, who are in their late thirties and who provide the necessary drive.

I was very happy to find my colleagues available for this project: they are all fabulous jazz musicians and soloists! Bert Joris contributed his compositions and arrangements of Magic Box, our opener, and Benoit, my favourite piece; Heinz von Hermann provided his blues, A Blow for Joe; Johannes Herrlich supplied his Afro-American Hot Summer in Vienna; and I contributed my two waltzes Only for You and District West. The two ballads As Time Goes By by Hermann Hupfeld and But So Far by Andy Scherrer round off our wonderful new album. "

Joe Haider - Piano
Bert Joris - Trumpet
Heinz von Herrmann - Saxophone
Johannes Herrlich - Trombone
Raffaele Bossard - Double bass
Dominic Egli - Drums

turbobit скачать
gigapeta скачать
rapidgator скачать
katfile скачать


Профиль
(13.08.20 - 21:02) - 007:

Шурка, пожалуйста!