Исполнителей:
2652
| Альбомов:
95708
| Видео:
1061
---
Главная
»
Музыка
Houston Person & Ron Carter - Remember Love (2018)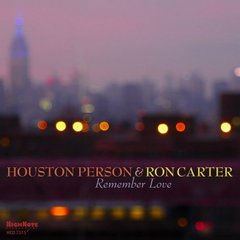 Исполнитель: Houston Person

,

Ron CarterНазвание альбома:

Remember Love

Год выпуска:

2018

Формат файлов:

MP3@320K/s

Размер архива:

123,4 MB

Скачать с:

depositfiles,turbobit

01. Love Is Here to Stay (G. Gershwin / I. Gershwin)
02. My One and Only Love (R. Mellin / G. Wood)
03. Why Not (H. Person)
04. Day Dream (D. Ellington / B. Strayhorn)
05. Gentle Rain (L. Bonfa)
06. The Way You Look Tonight (J. Kern / D. Fields)
07. You Are My Sunshine (J. Davis)
08. Blues for D.P. (R. Carter)
09. Easy to Remember (R. Rodgers / L. Hart)
10. Without a Song (E. Eliscu / B. Rose / V. Youmans)

Over twenty-five years ago, this duo began their first collaboration with an album entitled 'Something In Common'. Six releases later they remain committed to the format. In this session of standards, the tunes have been culled from the American Songbook with the intention of providing unabashed look at life, love, youth and beauty.

Houston Person's tenor tone is smooth, warm and easy-going, and the duo format brings out his romantic side. Ron Carter, meanwhile, is in complete charge of the music's harmony and rhythm, well aware of the manifold accompaniment possibilities each tune presents, and able to move seamlessly between an astounding number of those possibilities. So if you want to hear two masters at work, playing off and for each other, this is the place to be.

Houston Person - tenor saxophone
Ron Carter - bass

Recorded at Van Gelder Studio, Englewood Cliffs, NJ, March 27, 2018

скачать c depositfiles
скачать c turbobit


Профиль
(20.07.18 - 15:01) - 007:

crossmen,пожалуйста!

Профиль
(20.07.18 - 15:14) - Asmadey:

Я тоже оценил. Спасибо, dear 007! Всего Вам самого джазового!

Профиль
(22.07.18 - 15:19) - 007:

Asmadey, пожалуйста!