Исполнителей:
2650
| Альбомов:
70879
| Видео:
977
---
Главная
»
Музыка
Heinrich Von Kalnein - Möbius Strip (2020)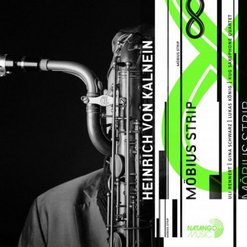 Исполнитель:

Heinrich Von Kalnein

Название альбома:

Möbius Strip

Год выпуска:

2020

Формат файлов:

MP3@320K/s

Размер архива:

218 MB

Скачать с:

turbobit/gigapeta/rapidgator

Disc: 1 Into The Now! – Improvisations

1. Improvisation No.1 - Prologue
2. Improvisation No.2 (Alto, Bass & Drums)
3. Improvisation No.3 (Tenor, Bass & Drums)
4. Improvisation No.4 (Alto & Bass)
5. Improvisation No.16 (Bari, Bass & Drums)
6. Improvisation No. 8 (Tenor & Drums)
7. Improvisation No.11 - Interlude
8. Improvisation No.17 (Bari, Bass & Drums)
9. Improvisation No.10 (Tenor & Bass)
10. Improvisation No.12 (Tenor & Bari)
11. Improvisation No.15 (Bari, Bass & Drums)
12. Improvisation No.13 (Alto & Drums)
13. Improvisation No.14 (Bari, Bass & Drums)
14. Improvisation No.7 - Epilogue

Heinrich von Kalnein – Alto-, Tenor- & Baritone Saxophone
Gina Schwarz – Bass
Lukas König - Drums

Disc: 2 Saxotonics - Music for Saxophone Quartet

1. Resistance
2. Blue Train
3. 3 - 4 - 5 1st Movement (Meditation - Exercise)
4. Swedish Blue
5. 3 - 4 - 5 2nd Movement (Listen - Absorb)
6. Think About It
7. 3 - 4 - 5 3rd Movement (Rage - Serenity)
8. No Rhythm, No Change
9. Bugs, Birds & Beasts
10. Marlene On the Couch

Jaka Arh – Soprano Saxophone
Jonathan Herrgesell – Alto Saxophone
Cristina Miguel Martinez – Tenor Saxophone
Heinrich von Kalnein – Baritone Saxophone

Special Guest
Uli Rennert – Syntheziser

Von Kalnein has been an integral part of the national and international scene for several decades and can look back on an extremely productive, successful career to date. Tours and performances in Europe, North and South America and Asia as well as over forty CD releases (as band leader and sideman) are just a short excerpt from the creative life of the exceptional musician. The current album has become as varied as his previous work. In addition to different lineups, CD 1 (Side A) and CD 2 (Side B) also differ in terms of concept and composition. The first part of "Möbius Strip" is based on several recorded solo improvisations by Heinrich von Kalneins. Only later were Gina Schwarz (bass) and Lukas König (drums) brought on board and recorded their tracks on the solo lines. This page of the album also contains four pieces that the trio recorded together in the studio. Kalnein can also be heard solo on these with the baritone saxophone and impresses with wit and motivic ideas.

More sax

The inspiration for the second side of the long player comes from Kalneins' teaching at the Jazz Institute of the University of Art in Graz. There he worked a. a. with a "pure" saxophone quartet, was also part of the ensemble and composed some pieces for it. It was therefore decided to record these and other tunes (including John Coltrane's "Blue Train") in the studio together with Jaka Arh (soprano saxophone), Jonathan Herr Gesell (alto saxophone), Christina Miguel Martinez (tenor saxophone) and keyboardist Uli Rennert (special guest appearance) . The latter also contributed a composition consisting of three movements with "3-4-5". Apart from the quality of the musical works themselves, the individual and collective performances of the artists are particularly convincing. All involved show not only admirable skills on the instrument, but also an enormous understanding of different musical forms. So it is easy, even virtuoso, to switch between Tango Nuevo, a mingus-like shuffle and complex rhythms running in 13/8 time. The obligatory "Rhythm Changes" are also honored with the original title "No Rhythm No Changes" and form the platform for tasteful recitations of well-known musical topics in jazz history.

turbobit скачать
gigapeta скачать
rapidgator скачать


Профиль
(2.06.20 - 01:17) - Шурка:

Благодарю, Агент. Это просто праздник импровизации

Профиль
(12.06.20 - 10:57) - 007:

Шурка, пожалуйста!