Исполнителей:
2650
| Альбомов:
69972
| Видео:
976
---
Главная
»
Музыка
Eric Reed Trio - Cleopatra's Dream (2003)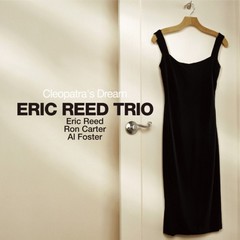 Исполнитель: Eric Reed

Trio

Название альбома:

Cleopatra's Dream

Год выпуска:

2003/2011

Формат файлов:

MP3@320K/s

Размер архива:

154,7 MB

Скачать с:

turbobit.net

1. Django
2. Teddy's Tune
3. Tea for Two
4. Lush Life
5. Effendi
6. Waltz for Debby
7. 'Round Midnight
8. Scandal
9. I Loves You Porgy
10. Cleopatra's Dream
11. Prelude to a Kiss
12. The Sorcerer

Known for his mastery of straight-ahead post-bop and gospel idioms, pianist Eric Reed initially came to the public's attention as a member of Wynton Marsalis' band in the late 1980s, before pursuing a rewarding solo career in his own right. With Marsalis, Reed contributed to such lauded albums as 1992's Citi Movement and 1997's Pulitzer Prize-winning Blood on the Fields. On his own, he has issued a bevy of well-regarded albums like 1993's It's All Right to Swing, 1998's Pure Imagination, and 2009's Stand!, balancing his love of jazz, swing, and African-American church traditions. All were sounds he explored on 2019's A Light in the Darkness. Born in Philadelphia in 1970, Reed's first exposure to music came through his father, a minister and local gospel singer. He began playing piano at age two and soon discovered jazz, quickly developing into a musical prodigy. He entered music school at age seven, and resisted classical training in favor of jazz, inspired early on by Dave Brubeck, Ramsey Lewis, Art Blakey, and Horace Silver. Four years later, he moved with his family to Los Angeles, where he digested enough jazz history that he was able to begin playing around the city's jazz scene as a teenager, both as a leader and a sideman for the likes of Gerald Wilson, Teddy Edwards, John Clayton, and Clora Bryant. He first met Wynton Marsalis at age 17, and toured briefly with the trumpeter the following year (his first and only at Cal State-Northridge). In 1989, Reed officially joined Marsalis' band as the replacement for Marcus Roberts.

The following year, he issued his debut album as a leader, A Soldier's Hymn, on Candid, with backing by his regular trio of bassist Dwayne Burno and drummer Gregory Hutchinson. In 1991 and 1992, Reed worked with Freddie Hubbard and Joe Henderson as a sideman, returning to Marsalis' group by the end of 1992. He cut a pair of well-received albums for MoJazz, It's All Right to Swing and The Swing and I, in 1993 and 1994, and in 1995 embarked on his first tour as leader of his own group. Two more dates followed for Impulse!, 1996's Musicale and 1997's number eight Billboard Jazz Albums-charting Pure Imagination. These albums found his style maturing and his critical and commercial success growing. He also spent 1996-1998 playing with the Lincoln Center Jazz Orchestra. 1999's Manhattan Melodies, his first outing for Verve, was a colorful and sophisticated tribute to New York City; that year, he also undertook the most prominent of several film-scoring projects, the Eddie Murphy/Martin Lawrence comedy Life. Reed also continued to record with Marsalis up into the new millennium. 2001 brought the acclaimed Happiness on Nagel-Heyer, and the next year saw two releases, the well-received From My Heart and a duet album with frequent cohort Wycliffe Gordon on trombone, We. Reed recorded and played frequently during subsequent years, including a second volume with Gordon (We, Vol. 2) and several sessions for Savant. In 2009, Reed released the gospel-inspired Stand! and returned the following year with Plenty Swing, Plenty Soul, a duet album with Cyrus Chestnut. Beginning with 2011's The Dancing Monk, Reed embarked on an ongoing recording project of Thelonious Monk's music, a theme he revisited on 2012's Baddest Monk and 2014's The Adventurous Monk. That same year, he also issued Groovewise on Smoke Sessions, playing with saxophonist Seamus Blake, bassist Ben Williams, and drummer Gregory Hutchinson. Williams was also on board for 2017's A Light in the Darkness, which found the pianist returning to his gospel roots. In 2019, Reed issued his second Smoke Sessions date, Everybody Gets the Blues, with saxophonist Tim Green, bassist Mike Gurrola, and drummer McClenty Hunter. ~ Steve Huey

Personnel: Piano – Eric Reed; Bass – Ron Carter; Drums – Al Foster.

скачать


Профиль
(24.04.19 - 12:44) - 007:

Vickers, пожалуйста!