Исполнителей:
2648
| Альбомов:
59039
| Видео:
969
---
Главная
»
Музыка
Christian Scott a Tunde Adjuah - The Emancipation Procrastination (2016)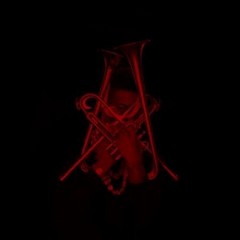 Исполнитель: Christian Scott a Tunde AdjuahНазвание альбома:

The Emancipation Procrastination

Год выпуска:

2017

Формат файлов:

MP3@320K/s

Размер архива:

145,8 MB

Скачать с:

depositfiles

1.The Emancipation Procrastination 06:25
2.AvengHer 05:02
3.Ruler Rebel [X. aTunde Adjuah Remix] 05:53
4.Ashes of Our Forever 04:07
5.In The Beginning [Feat. Weedie Braimah] 02:24
6.Michele with one L 03:11
7.The Cypher 04:45
8.Videotape 04:39
9.Gerrymandering Game 02:02
10.Unrigging November 05:00
11.Cages [Feat. Stephen J. Gladney] 09:33
12.New Heroes 10:45

Christian Scott aTunde Adjuah - Trumpet, Siren, Sirenette, Reverse Flugelhorn, SPD - SX, Sonic Architecture (tracks 1, 2, 3, 4, 6, 7, 8, 9, 10, 12)
Elena Pinderhughes - Flute (tracks 1, 3, 4, 7, 8, 12)
Braxton Cook - Alto Saxophone (tracks 1, 3, 4, 7, 8, 11, 12)
Stephen J. Gladney - Tenor Saxophone (track 11)
Lawrence Fields - Piano, Fender Rhodes (tracks 1, 3, 4, 6, 7, 8, 9, 10, 11, 12)
Kris Funn - Bass (tracks 1, 3, 7, 8, 11, 12)
Luques Curtis - Bass (tracks 4, 6, 10)
Matt Stevens - Guitar (tracks 1, 12)
Cliff Hines - Guitar (tracks 3, 4, 9, 10)
Dominic Minix - Guitar (track 8)
Corey Fonville - Drums, SPD - SX (tracks 1, 3, 6, 7, 8, 9, 10, 11, 12)
Joe Dyson, Jr. - Pan African Drums, SPD - SX (tracks 1, 3, 4, 7, 10)
Marcus Gillmore - Drums, SPD- SX (track 2)
Weedie Braimah - Djembe, Bata, Congas (tracks 2, 5, 10)

Recorded April 16-21, 2016 by Matt Grondin & Nick Guttmann at The Parlor, New Orleans, LA

In 2015, trumpeter Christian Scott aTunde Adjuah formally debuted his fusion concept of "stretch music," with an album of the same name. Over the course of 3 EPs this year — Ruler Rebel, Diaspora, and now The Emancipation Procrastination — Adjuah has continued to hone his strategies. Each set is long enough to count as a standalone album. Together, Adjuah calls them The Centennial Trilogy, in honor of the 100-year anniversary of the song often considered the first jazz recording.
At points throughout Stretch Music, it was possible to pick apart Adjuah's main ingredients, mid-song: a bit of soul-jazz driving the beat during solos before a rush of hip-hop-influenced percussion delivered a track's hook. On the best portions of The Centennial Trilogy, the stirring happens more slowly and the flavors blend more fluidly over the course of the project.

…After two EPs filled with high-concept fusion, some listeners might be hungry for solos that hang around longer and aren't so beholden to the mood of the production. Adjuah delivers exactly this on The Emancipation Procrastination. (Not coincidentally, it's the longest "EP" in this series, running over an hour.) It is also here that he more willingly invites associations with past styles. The prominent use of electric guitar suggests a vintage rock-fusion approach, and soulful Fender Rhodes playing by Lawrence Fields often seems like it's channeling some of Miles Davis' late-1960s sound.

The lengthy closing number, "New Heroes," features some of the most exciting instrumental interplay of the entire series. Adjuah's trumpet, Elena Pinderhughes' flute, and Braxton Cook's alto saxophone all take turns shining. Adjuah reserves the last solo for himself, letting rip with some of his most ecstatic riffs. Sometimes he growls through his horn. At other points he lets loose with some piercing cries. Eventually, he settles on a final texture, one both burnished and regal. It's the sound of a player confident not just in his chops, but fully at home in his own compositional world. — Pitchfork

скачать


Профиль
(22.10.17 - 20:26) - Pepita:

Огромный респект за новый альбом Кристиана!

Профиль
(23.10.17 - 16:56) - 007:

Pepita, пожалуйста!